Docto reviews
Finding a telehealth supplier you can trust in Australia is important. Thankfully, reputable review sites like Google and Trustpilot have most of the suppliers indexed and many reviews of their service on display for you. They rate the patient experience right from website ease of use to the quality of advice provided by the online doctor. Check out our Docto reviews today!
Docto was one of the very first providers of telehealth here in Australia and has been collecting reviews since inception in 2015. What information we're provided with in the review process guides our product and service development – they're both powerful for our future patients right now and our whole team well into the future.
Docto Reviews so Far:
4.9 Star from 100+ Google Reviews
5.0 Star from 50+ Trustpilot Reviews
What patients say about Docto services in our reviews:
Knowledgeable:
"Excellent help from the lovely doctor. Best consultation I've had in years. She was knowledgeable and reassuring."

Docto Reviews: Very Attentive:
"Dr.Cassie very attentive to my eye problem. She checks on me even after the consult. I would really recommend them."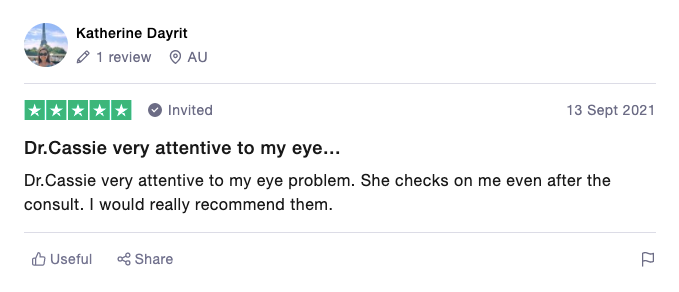 Doctors note in 10 Minutes:
"Another fabulous experience with Docto! So quick and easy that I could ring for a Doctors note in 10 minutes before starting work. Thanks Tim for the assistance!"

No hesitation in recommending DOCTO
"I found Dr. Jon Field to be very professional and caring. As a result, I felt I had had, a genuine face to face consultation. I have no hesitation in recommending DOCTO.com Dr. Jon field and team."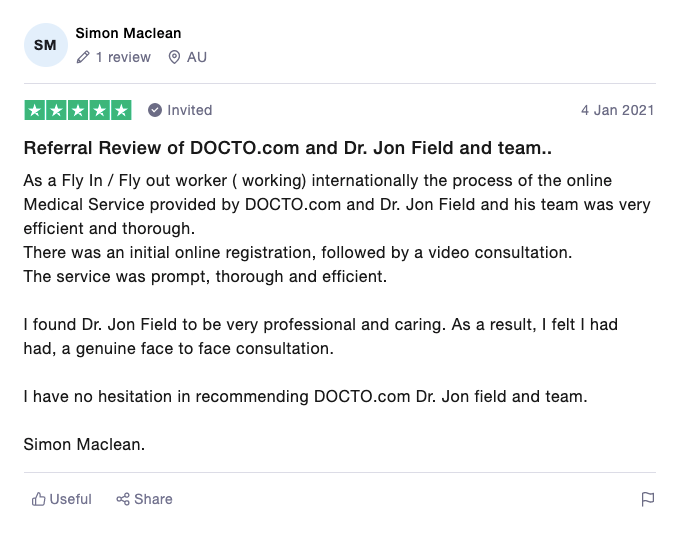 Docto Reviews: Quick Appointment
"It was a good video consultation with an immediate solutions to my health issues without risking to be exposed with people in the site clinic with COVID-19. Thanks for the quick appointment."

Genuinely Interested
"Was a public holiday and I required antibiotics. Fantastic doctor who asked a lot of relevant questions and seemed genuinely interested in my health."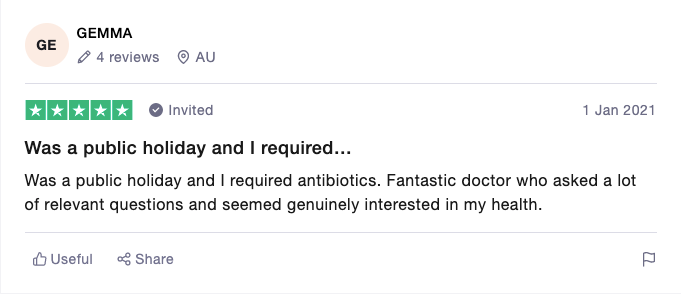 Fantastic
"I used this service due to my irregular travel, but can see no reason to stop using it no matter what my future circumstances."

Very Great
"Thank you. Very great."

Instant Video Consult
"What a great service. Ran out of medication whilst travelling… Instant video consult with a lovely Doc, and a prescription faxed to the pharmacy shortly after."

Supportive
"Thank you for being supportive."

Great, easy, and friendly
"Great, easy, and friendly consultation with Dr Tim."

Didn't even need to leave my house
Saw a doctor within 7 minutes, didn't even need to leave my house. I was looking to get a medical appointment for my young daughter and was struggling to find something on the same day for an urgent appointment, after calling 6 clinics I went online to look up online doctors and found DOCTO, within a few minutes I was chatting to Dr Jon and had a referral in hand within 30 minutes.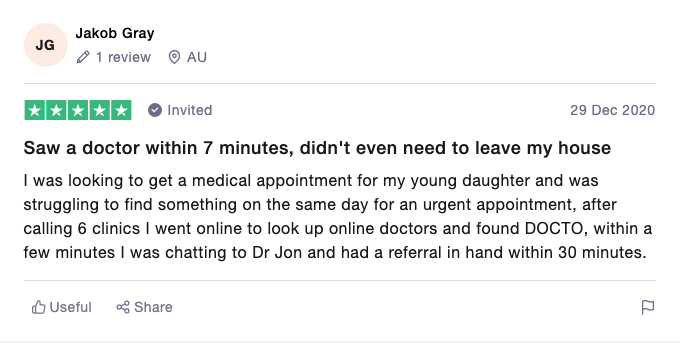 Docto Reviews: Most Compassionate
"Always brilliant and most compassionate. Thank you! :)"

Fast
"Fast! Dr Jon was lovely to talk to. Great to get the help we needed when we're on holidays away from our GP."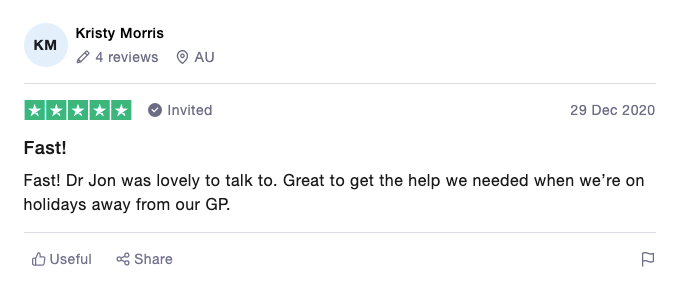 Super Easy
"Super easy to use and lovely doctor, thanks!!"

Friendly, helpful and super efficient
An exceptional medical experience.
Friendly, helpful and super efficient, and effective all round.
Arriving at my holiday accommodation I realised late evening that I'd left some vital medication at home. I was recommended the Docto site by a local pharmacist. I accessed the site, followed the instructions and within minutes was speaking online with a doctor (Dr Jon). After a brief, warm and friendly chat with me he contacted the pharmacy and arranged a direct email of the script immediately. I had the medication within 30 mins of beginning the process. And the doctor then sent a follow up confirmation text and email. What a relief. The process exceeded my expectations for helpfulness and clarity and efficiency. Dr Jon and Docto both highly recommended.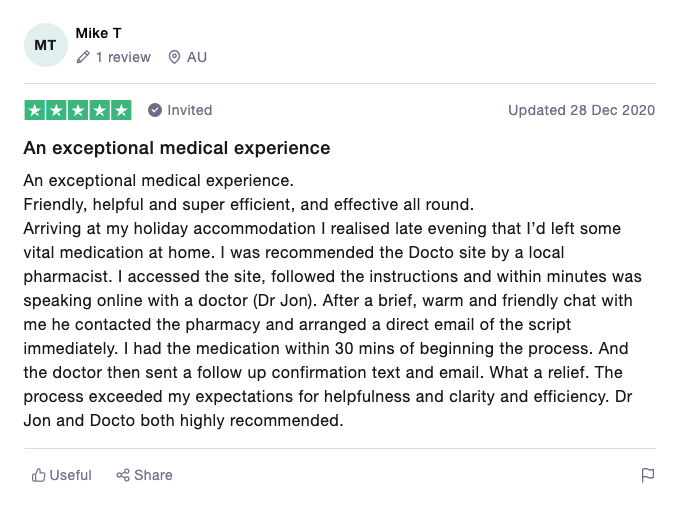 Docto Reviews: Ready at any time
So quick and efficient. Ready at any time. Life saver👍🏽

These Docto reviews should leave you feeling safe putting your healthcare in our hands.
Book a consultation with Docto today!